By award winning developer
The Riviera Ocean Drive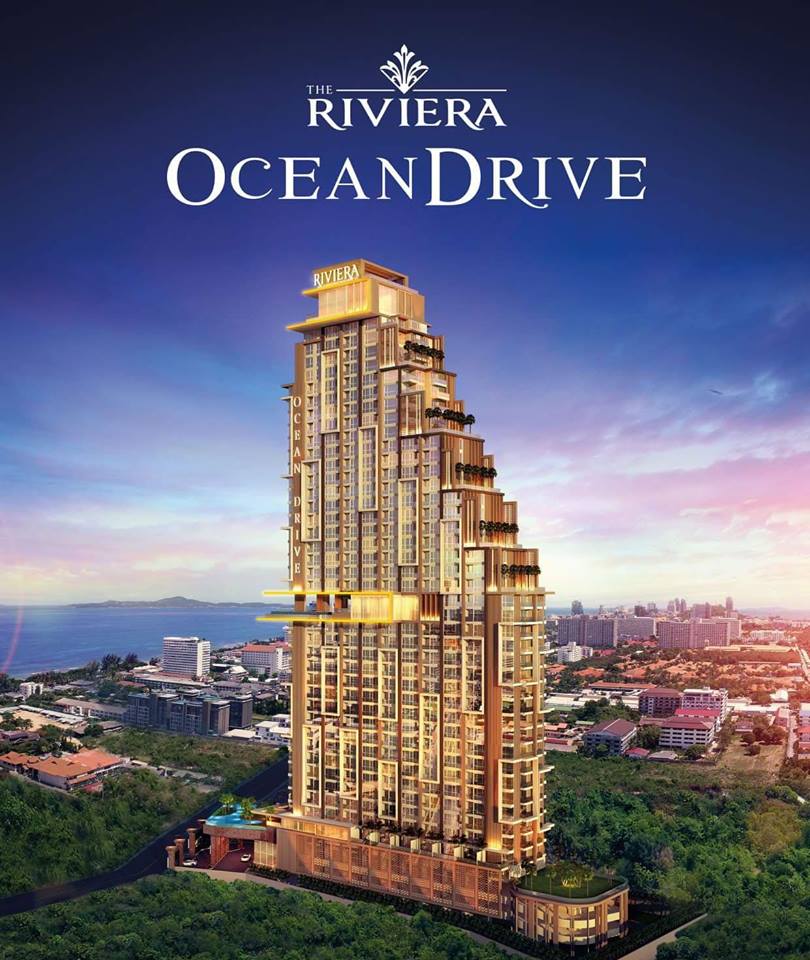 The Riviera Ocean Drive By The Riviera Group
Classic, Timeless, Luxury.
Developed by The Riviera Group, Pattaya's No.1 Internationally Multi-Award Winning Property Developer. Known for expertise in Luxury High-Rise Development, detail and designed to the highest International standards, this experience and pedigree is backed with strong financial support from leading commercial Thai Banks.

The Luxury High-Rise building is designed to stand out, provide modern yet sophisticated features with strong dynamic architecture that makes the project outstanding amongst Pattaya's skyline.
Conveniently located on the very highest point in Jomtien, ideally positioned on the main access road, yet very close to the centre of Jomtien and easy access to Pattaya.
Prime location for real estate investment with an easy 5-minute walking-distance to Jomtien Beach via several access main roads nearby.

100% of units all with Direct Sea Views and come fully fitted and fully furnished as standard.
Dedicated Lifestyle areas located on the 21st and 22nd floor, with Infinity Sky Pools, separate cardio and weight gyms, kids facilities, as well as an entertainment zone.
Rooftop Sunset Bar with Lounge facilities located on the 43rd floor, various garden areas within the building, as well as a garden grove with resort-styled sunken Lilly Pond.
High-Speed lifts throughout, all parking under roof, hotel style 12 metre high drop-off point, air conditioning compressors located away from owners balconies for low noise and space gaining convenience.

Extremely competitive prices compared to neighbouring projects with prices up to 40% less than beachfront projects sharing the same location and beaches.